Psychologists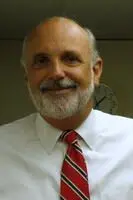 Paul C. Booker, Ed.D.
Dr. Booker has served as the administrative director and co-founder of Haddonfield PsychManagement since 1985. He holds graduate degrees in psychology from New York University and Rutgers University. He obtained his doctorate in 1985 and is a Licensed Psychologist in the State of New Jersey.

He has provided psychological evaluations and treatment services for over 35 years in a variety of settings to include private practices, health care agencies and medical settings. Currently, he provides services to clients ages 18 and over. Areas of specialization include anxiety, depression, martial and couples counseling, loss and grief, and adults with attention-deficit hyperactivity disorder (ADHD).
Dr. Booker utilizes a direct and collaborative approach that is solution-oriented and goal directed. He subscribes to a cognitive-behavioral treatment model assisting those served in challenging disruptive beliefs and modifying troubling perspectives. He strives to provide a supportive treatment environment that is safe, comforting and proactive.
Bruce T. Banford, Psy.D., FPPR, FICPP
Dr. Banford is co-founder and co-owner of Haddonfield PsychManagement, P.A. and has been a Licensed Psychologist since 1986. He received his doctorate in Psychology from Pace University. He treats clients from ages 18 and over.

He embraces supportive and eclectic approaches to helping clients resolve their issues. This includes using cognitive-behavior techniques, neurobiological approaches, and identifying defense mechanisms in treating clients. Dr. Banford has advanced training in psychopharmacology and works well with Primary Care Physicians, specialists, and other medical professions in coordinating psychotropic medications when needed.
Dr. Banford specializes in Anxiety, Depression, Bipolar and ADHD.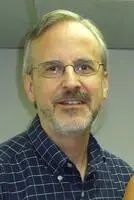 Donald K. Duffey, Ph.D.
Dr. Duffey is a New Jersey Licensed Psychologist, and certified addictions counselor providing a range of psychological services for over 40 years. Dr. Duffey completed his Ph.D. in psychology at Florida State University and worked in psychiatric, substance abuse, and university counseling settings.
He provides individual counseling for anxiety, depression, obsessive-compulsive disorder (OCD), panic attacks, substance abuse disorders, ADHD, and psychological evaluations for police candidates.
Dr. Duffey joined Haddonfield PsychManagement, P.A. in 2003. He treats clients from age 18 and over.
He practices "practical psychology" by applying the most effective methods with support, warmth and understanding. He accomplishes this by drawing primarily from client-centered, family systems and cognitive behavioral (CBT) therapies.
Melissa C. Stevens, Psy.D.
Dr. Stevens is a New Jersey Licensed Clinical Psychologist and has been a member of the Haddonfield PsychManagement team since 2006. She received her Master of Arts (MA) in clinical psychology and Doctorate of Psychology (Psy.D.) from the Chicago School of Professional Psychology in Chicago, Illinois. She spent her internship years working at various child-development centers, schools, and hospitals, including Mt. Sinai Hospital in Illinois. Dr. Stevens also worked as a drug and alcohol group and individual counselor prior to working at Haddonfield PsychManagement.
Although she has experience with various ages, her clientele currently includes young adults ages 17+, adults, couples and families.
Dr. Stevens has a background in Cognitive Behavioral Therapy (CBT). Her approach aims to help individuals learn how to identify thought patterns and how they influence actions. The purpose of treatment is to help clients understand how negative thoughts can create destructive behaviors. She offers an individualized approach to each client, and utilizes techniques that take in account each individuals needs. Dr. Stevens commonly treats a wide range of disorders with CBT of which include, but not exhaustive to, depression, anxiety, attention deficit, mood disorders and phobias.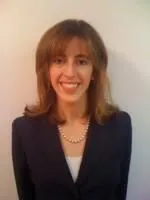 Jill Guggenheim, Ph.D.
Dr. Guggenheim is a New Jersey Licensed Clinical Psychologist, and serves as a Staff Psychologist at Haddonfield PsychManagement, P.A. She completed her Ph.D. at Drexel University in Philadelphia, Pa.
She has provided psychological services in a variety of clinical settings including hospitals and outpatient clinics. She treats clients from age 18 and older.
Dr. Guggenheim has extensive training in evidence-based Cognitive Behavior Therapy (CBT) and aims to help people identify how thought patterns affect feelings and ultimately behaviors. She also teaches problem solving skills, and has a passion for helping those affected by a wide range of psychological disorder, including depression, anxiety, panic attacks, narcissistic abuse, and infertility challenges.